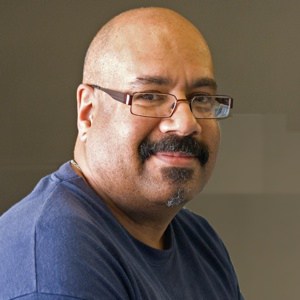 Mike Little is a long-term software developer, with many programming languages, many disciplines, and many years under his belt. You can read the nitty-gritty Curriculum Vitae on-line.
In 2003 he helped Matt Mullenweg start a little project which became known as WordPress. They initially worked together with an ever-growing band of volunteer developers to build and improve the software. Development of WordPress is now managed by Automattic Inc, though it still has many volunteer contributors. Mike continues to develop sites with WordPress and now maintains around 40 WordPress sites and blogs for himself, clients, friends, and family.
He now runs zed1.com, his web development and consultancy company, which specialises in WordPress.
Mike is a published author, co-authoring a book in 2005: "Building Online Communities With Drupal, PhpBB, and WordPress",  writing the WordPress section of the book
He is passionate about what he does and the projects he works on. He has been interested in open source for a long time, working with and contributing to several projects, including DJGPP (a port of GCC tools for DOS), CVS, MYSQL, b2/cafelog and of course WordPress. He is particular about standards and "doing the right thing". He has a infrequently updated personal blog, Journalized.
He lives with his family in Stockport, England.